"When a small piece of rock would fall on the Earth 100 years ago it could have..."
– Moscow State University's Vladimir Lipunov • Discussing, in his role as head of the school's Space Monitoring Laboratory, why more must be done to protect people from chunks of rock falling out of the sky. "We should be thankful to fate that this meteor in fact was a blessing in disguise and instead...
The Battle of Asakai
Fans of Neil Stephenson's REAMDE will get a big kick out of PC Gamer's account of the massive battle in EVE Online. Actually, just about anyone will get a kick out of it. On January 27, two of EVE's largest allied groups—the ClusterF*** Coalition and the HoneyBadger Coalition—clashed with full force in the low-sec Asakai VI region of the Kurala constellation. Both sides continually...
ShortFormBlog: Sec. of State Clinton won't tesitfy... →
shortformblog: thenOutgoing Secretary of State Hillary Clinton was scheduled to testify before House and Senate committees next week, regarding the September 11th attack on an American consulate in the Libyan city of Benghazi. now Clinton will not testify next Thursday as scheduled, according to the State…
2012 INDEX - FINAL FORECAST
Barack Obama 67 Mitt Romney 59 Gary Johnson 17 Analysis - Sandy's aftermath will damage Obama similar to the way Katrina damaged Bush, but it's still too late for Romney. The GOP nominated one of the weakest candidates they could have picked, and he ran a terrible race. Despite that, Obama's Libyan missteps made the contest closer than it should have after Sept. 11. The...
OCTOBER 2012 INDEX - ELECTION EXTRA
Barack Obama 68 Mitt Romney 58 Gary Johnson 18 Analysis - Three weeks from now all these uneasy Obama supporters will wonder what they were worried about. I think.
OCTOBER 2012 INDEX
Barack Obama 69 Mitt Romney 57 Gary Johnson 19 Analysis - Conveniently miraculous job numbers erase any damage from Obama's lackluster debate performance. Romney looked and sounded presidential but read the transcripts - gibberish. Gary Johnson's New Mexico performance will be interesting to watch; polls show Obama easily winning but there's almost 10% of the vote there...
SEPTEMBER 2012 INDEX - ELECTION EXTRA
Barack Obama 69 Mitt Romney 56 Gary Johnson 20 Analysis - Recent events in Libya and elsewhere bring the race far closer than it should be.  These may be the most challenging hours of Obama's presidency.
SEPTEMBER 2012 INDEX*
Barack Obama 79 Mitt Romney 46 Gary Johnson 10 Analysis - The real empty chair is the Romney campaign. *This is a measure of how well declared candidates would do in the presidential election, not the primary.
Politicalprof: I had to have my id scanned to buy... →
politicalprof: And people wonder why people don't like government sometimes. Apparently, it is a state law having to do with making some kind of illegal drug, but people, alcohol and tobacco kill in their hundreds of thousands and millions every year, and while I have to SHOW an id to buy them, my id doesn't…
"The Missourian's change to a pay model is consistent with industry trends; its..."
– Tom Warhover, executive editor of the Columbia, Mo. Missourian • Regarding the paper's interesting take on paywalling its content — everything will be free for the first 24 hours, but after the one-day mark, you hit a paywall. (The model corresponds with a suite of new digital apps for the...
"Literally every day, someone is being arrested for doing nothing more than..."
– Mickey H. Osterreicher, general counsel, National Press Photographers Association. New York Times Lens Blog, Criminalizing Photography Professional and non-profressional photographers need to know their rights. Here's a brief primer from us. If you want to jump straight into the details, the ACLU...
AUGUST 2012 INDEX*
Barack Obama 82 Mitt Romney 41 Gary Johnson 11 Analysis - A fading economy continues to weaken Obama (mostly in states he already has no chance of winning) and Mitt Romney's sort of daring VP choice bumps him up - but there's still no credible reason to think that Obama won't be reelected in November. *This is a measure of how well declared candidates would do in the...
A global warming skeptic says it's happening, but... →
"Hurricane Katrina cannot be attributed to global warming. The number of hurricanes hitting the United States has been going down, not up; likewise for intense tornadoes. Polar bears aren't dying from receding ice, and the Himalayan glaciers aren't going to melt by 2035. And it's possible that we are currently no warmer than we were a thousand years ago, during the...
JULY 2012 INDEX*
Barack Obama 87 Mitt Romney 38   Gary Johnson 12 Analysis - Obama's second term began June 28. *This is a measure of how well declared candidates would do in the presidential election, not the primary.
Breaking News: Study: Swine flu outbreak deadlier... →
breakingnews: msnbc.com: A new study has found that the number of people who perished from the H1N1 virus in the 2009 outbreak may be 15 times what researchers originially thought. "Researchers now estimate that 284,500 people worldwide died of infection from the H1N1 virus, commonly called the swine flu,… Frightening …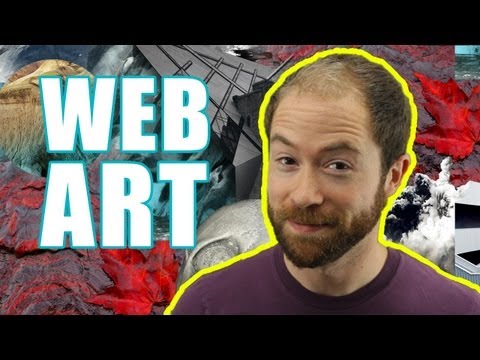 JUNE 2012 INDEX*
Barack Obama 87  Mitt Romney 39  Gary Johnson 13  Analysis - There's good news and there's bad news. The bad news is the election is between Barack Obama and Mitt Romney. And I lied - there is no good news. *This is a measure of how well declared candidates would do in the presidential election, not the primary.
ShortFormBlog: Did Facebook forget how much money... →
shortformblog: bought Last month, Facebook CEO Mark Zuckerberg shocked the world by announcing the company's billion dollar acquisition of social-photo app Instagram. And, while the deal is under investigation by the FTC, few expect any issues. producedFacebook Camera debuted in the iPhone App… It's just getting weirder and weirder for Facebook …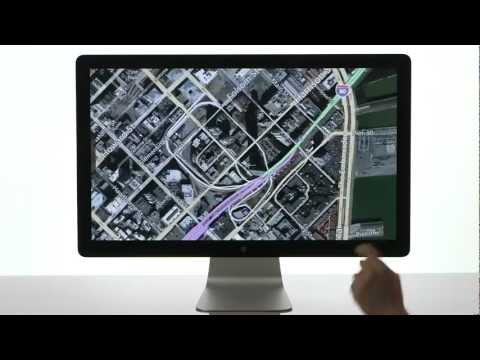 MAY 2012 INDEX
Barack Obama 88  Mitt Romney 37 Ron Paul 30  Gary Johnson 14  Analysis - GOPers and Democrats alike set aside their differences and cheer the end of Newt Gingrich's political career … GOPers can take solace that Romney is finally more electable than Ron Paul … And democrats can fret about another month of generally bad news for and missteps by Obama - who still will likely...
Robert Reich: The Stall Has Arrived →
robertreich: The economy has stalled. Friday's jobs report for April was even more disappointing than March. Employers added only 115,000 new jobs, down from March's number (the Bureau of Labor Statistics revised the March number upward to 154,000, but that's still abysmal relative to what's needed). We…
ShortFormBlog: Statement by the Press Secretary on... →
viewofadam: Despite the failure of its attempted missile launch, North Korea's provocative action threatens regional security, violates international law and contravenes its own recent commitments. While this action is not surprising given North Korea's pattern of aggressive behavior, any…
"As members of the nonfiction filmmaking community, we want to express our..."
– An open letter to the Obama administration from Cinema Eye, an organization that holds the annual Cinema Eye Honors documentary awards. To date, over 60 people have signed the letter including 10 Academy Award winners. For background on what's been happening to Poitras, see Glenn Greenwald's...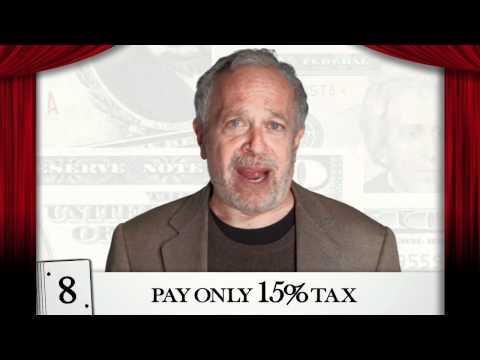 APRIL 2012 INDEX
Barack Obama 98  Ron Paul 29  Mitt Romney 27  Gary Johnson 15  Newt Gingrich 13  Analysis - If every month was as bad as the last month was for Obama, he would lose the election. Of course, Romney would need to have a good month in there somewhere too. *This is a measure of how well declared candidates would do in the presidential election, not the primary.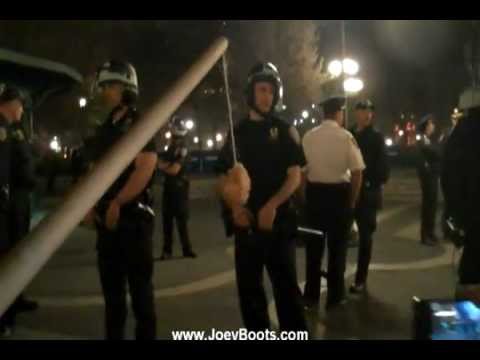 "Society underestimates the degree of bravery required to be a journalist. In the..."
– Kent, from Keene, N.H. One of the 16,000 messages sent to the 70 journalists arrested during Occupy protests nationwide. via Save the News: For too long we have taken the First Amendment for granted, but increasingly we are taking responsibility for it. In the last few months, more than 40,000...
MARCH 2012 INDEX*
Barack Obama 103 Rick Santorum 30 Ron Paul 28 Mitt Romney 26 Gary Johnson 16 Newt Gingrich 14 Analysis - The most interesting thing about the last month in the period of time leading up to the reelection of Barack Obama, that some insist on calling a presidential race: See you next month! *This is a measure of how well declared candidates would do in the presidential election, not the...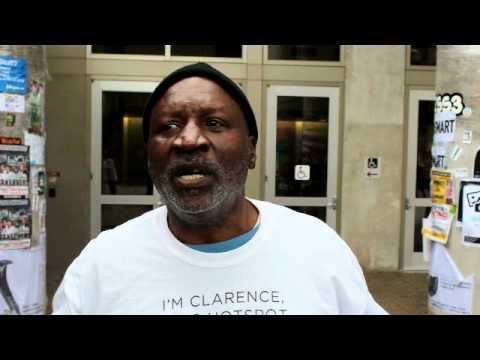 Olympia Snowe's op-ed as to why she's leaving the... →
shortformblog: For change to occur, our leaders must understand that there is not only strength in compromise, courage in conciliation and honor in consensus-building — but also a political reward for following these tenets. That reward will be real only if the people demonstrate their desire for politicians to come together after the planks in their respective party platforms do not prevail. ...
Thoughts on Google Plus: It's Unnatural →
shortformblog: parislemon: Sarah Lacy talking about Google+ on PandoDaily: We simply don't need another social network, no matter how great your circles are or how badly Larry Page wants to have one.  Agreed. The problem, which Google really, truly does not seem to understand is that at the end of the day, they're solving a problem which has already been solved. They may think it hasn't,...
"Nobody had talked about income inequality in America for decades – apart from..."
– Bruce Springsteen But what is the effect of Tea Party? I would argue just as positive a phenomenon as OWS.
FEBRUARY 2012 INDEX*
Barack Obama 104 Ron Paul 29 Rick Santorum 29 Mitt Romney 25 Gary Johnson 17 Newt Gingrich 15 Analysis - I've always resisted including Rick Santorum on this list because he's such a joke, but now I think he has at least as good a chance to win the White House as Ron Paul. In the end, it's about motivating primary voters, and Mitt Romney doesn't. *This is a...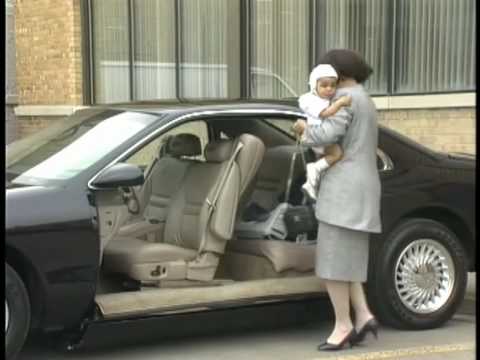 Because we find the mystery of a pre-Photoshop... →
shortformblog: This is from March 10, 1991, when a manipulation of this nature would've required a lot more work. The clone brush didn't really exist back then. Could you imagine the level of meticulousness that it would require to edit a photo like this on a really early photo-editing program? Or even by hand? I bugged Alan Taylor about this and he said he'd take a deeper look at the photo,...
"We're always trying to foresee the future a bit here at [The Pirate Bay]. One of..."
– Pirate Bay users can now download physical objects to print out on their 3D printers. Via the Pirate Bay Blog. As ZDNet Australia reports, "There are currently seven physible models hosted on The Pirate Bay, including a mock-up file for a pirate ship, a tabletop gaming model and a hot-rod model." ...
On Rewatching Avatar
politicalprof: First, really: it's Dances With Wolves. So Dances got two nominations for best picture. Second, does no one get that the Dances peoples lost? Americans don't give up in their efforts to conquer. They come back with more technology and more people. What matters is how the Avatar people win the second battle … the one when the Americans bring the nukes. Just a thought. Agreed.
JANUARY 2012 INDEX*
Barack Obama 105 Ron Paul 28 Mitt Romney 25 Rick Perry 20 Gary Johnson 18 Newt Gingrich 17 Analysis - A terrible month for the GOP as the only candidates with any chance of defeating Obama drop out after being rejected by the clueless Republican electorate. Now they appear truly stuck with Romney. Gary Johnson makes a solid decision by walking out of the madhouse into the relative...